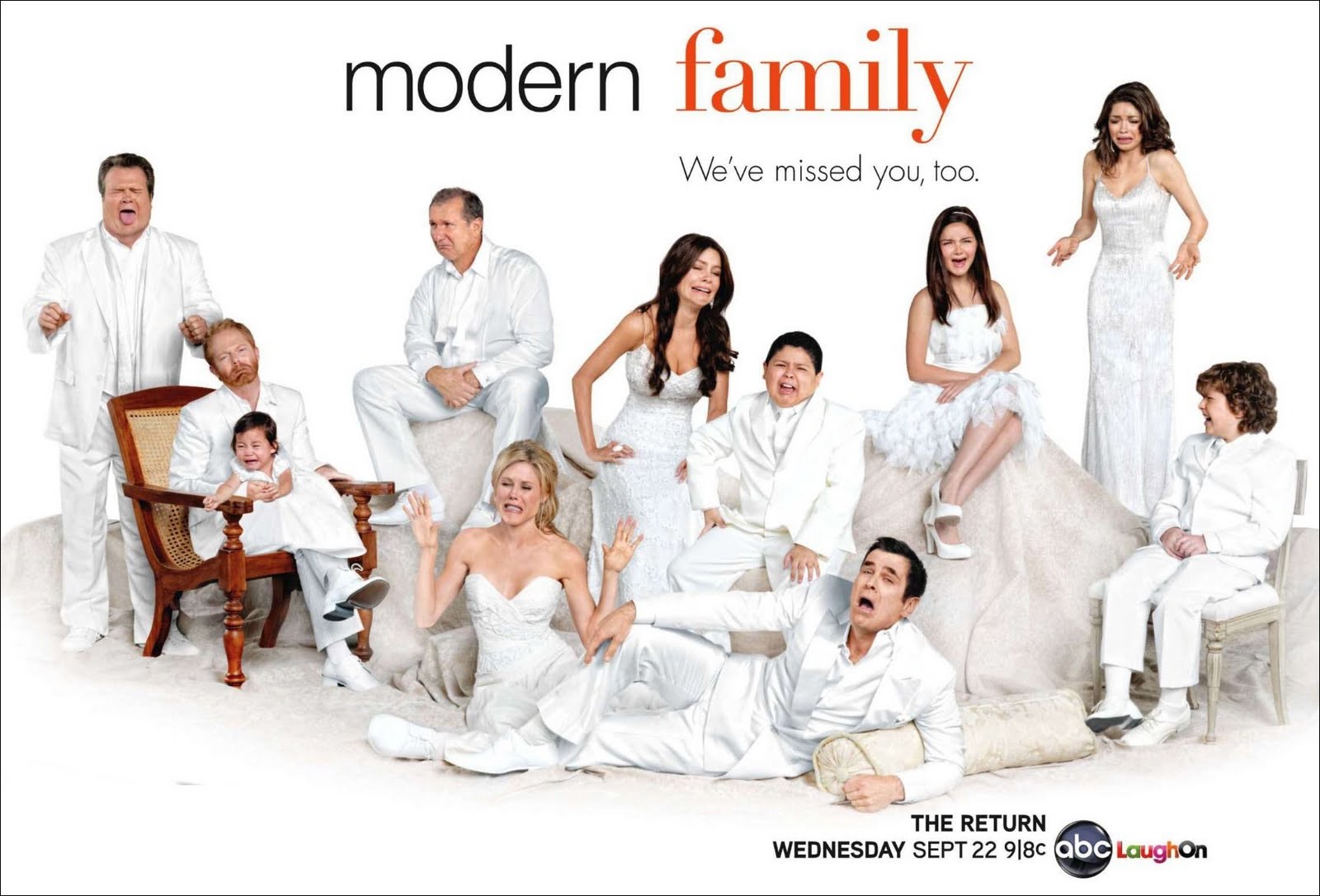 RO: V
oi ați auzit de serialul "Modern Family"? Este unul dintre serialele mele preferate, unul dintre puținele care cu timpul nu au devenit previzibile și plictisitoare așa că atunci când am auzit că cei de la Nicole by OPI au colaborat cu 20th Century Fox pentru a crea o colecție de oje inspirate din personajele serialului, m-am entuziasmat și m-am gândit să împart și cu voi entuziasmul. :)
Iată și nuanțele care fac parte din colecție:
Am I Making Myself Claire?
Make no mistake...I'm liking this liliac.
I Do De-Claire!

Let me just say how frosty cool this soft rose is!
She's Lily Something
Pink, sparkly stars...so Daddy's Little Girl-y!

A Like-Haley Story
Typical teenagers (and their moms!) will love this not so typical fuchsia.

My Jay or the Highway
This trendy taupe is inflexibly cool. Period.
Stand By Your Manny Be loyal to this periwinkle blue.
Alex By The Books Look smart in this seafoam green.
Haley Good Lookin'... She's cooking up plans fot this pink super-glitter.
Basking In Gloria This red-violet is the color of passion.
Luke Of The Draw Chances are you'll love this gunmetal glitter
A Phil's Paradise No fooling...this pewter is the real deal.
Candid Cameron Call this teal just like you see it...gorgeous!
Back In My Gloria Days This voluptuous violet has still got it goin' on!
What's The Mitch-uation? This cobalt blue demands an update.
Ca de obicei, Suzi a ales niște nume foarte drăguțe și amuzante care să transpună foarte bine caractele personajelor serialului în numele nuanțelor dar și în descriere.
Cum vi se pare ideea de a scoate o colecție Modern Family? Și ce culori/culoare vă plac/e?
Eu sunt tare curioasă dacă cei de la Top Line vor aduce această colecție, ea se va lansa în Ianuarie în SUA.
PS: Dacă ați observat au apărut niște mici chestii pe poze, aș fi curioasă dacă vă place ideea și dacă vi se par interesante.
*pics via
Fashion Polish